New beginnings, self-care and making a home for myself
When I was sixteen, all I wanted to be was an adult. I looked up at twenty-year-olds and think of them as full-blown adults. Now, at the ripe age of 27. That thought makes me laugh out loud.
Picture this: I am on my couch, sitting cross-legged with a pillow on my lap to support my laptop. I poured myself a rather dubious glass of wine (the bottle has definitely been open for too long), and Notting Hill - My all-time-favourite comfort movie is playing in the background. Bridget Jones would be proud.
I just experienced a break-up (for the very first time in my adult life) after an eight-year relationship and I suddenly understand Jane Austen when she wrote:
"I'm 27 years old. I've no money and no prospects. I'm already a burden to my parents. And I'm frightened."
Toen ik zestien was, wilde ik niet liever dan volwassen zijn. Ik keek met grote ogen naar twintigjarigen en was ervan overtuigd dat je vanaf de gezegende leeftijd van achttien écht wel volwassen was. Nu, op de nog veel meer gezegende leeftijd van zevenentwintig, moet ik al luidop lachen van het idee alleen.
Kleine situatieschets: Ik zit in kleermakerszit in de zetel, mijn laptop op een kussen netjes op mijn schoot gepositioneerd. Naast me staat een dubieus glas wijn (de fles was echt al wel te lang open) en mijn favoriete troostfilm 'Notting Hill' speelt op de achtergrond. Bridget Jones zou trots zijn.
Voor het eerst in mijn volwassen leven, zag ik mijn relatie (van 8 jaar) stranden en opeens begrijp ik Jane Austen toen ze schreef: "I'm 27 years old. I've no money and no prospects. I'm already a burden to my parents. And I'm frightened."
All jokes aside. There really is something scary about having to start over when you thought you knew what the rest of your life would look like. When it felt like you had 'taken off', yet now the plane has prematurely landed (or crashed, depending on which way you look at it). However, it is also a great opportunity to re-evaluate what you want your life to be like. Things that were -or seemed- certain, are now completely open again. Which is just as exciting as it is scary. There are new chances and a clean slate. The past weeks have been really rough, but though I'm still sad sometimes, I can see the light at the end of the tunnel again. I look back on the previous chapter of my life in a positive way, but also feel excited to start a new one.
One thing I did to reinforce that 'clean slate'-feeling, was redecorating my apartment. I love my apartment, but I wanted a new look to honor the old and create some new memories. I thought about the most cost-effective way to get a significantly new look, and decided to change the covers of my couch and buy a new rug. The living room now looks like new and I feel like I can breathe again.
Er is iets heel engs aan opnieuw moeten beginnen wanneer je dacht dat je al wist hoe je leven er zou uitzien. Wanneer je dacht dat je 'vertrokken' was, maar het vliegtuig ineens onverwacht vroeg landt (of crasht, voor de doemdenkers onder ons).
Toch is het ook een mooie kans om even opnieuw te evalueren hoe je wil dat je leven eruit ziet. Dingen die zeker waren (of leken te zijn), liggen nu weer helemaal open, wat doodeng is, maar evenzeer heel spannend. Er zijn nieuwe kansen en nieuwe mogelijkheden. De afgelopen weken waren zwaar, maar hoewel ik zeker nog mindere momenten heb, zie ik het licht aan het eind van de tunnel wel steeds vaker. Ik kijk met een positief gevoel terug op het verleden, en heb ondertussen ook veel zin om aan mijn nieuwe hoofdstuk te beginnen.
Eén van de dingen die ik deed om dat 'nieuw hoofdstuk'-gevoel te versterken, was mijn appartement herinrichten. Ik hou van mijn appartement. De ligging is fantastisch, het uitzicht is prachtig, het werd met veel zorg en liefde ingericht, en ik voel me er geweldig thuis. Toch wilde ik een beetje een fris uitzicht creëren. Tijd voor nieuwe herinneringen. Ik zocht de meest kost-effectieve manier om mijn plekje een andere look aan te meten, en kocht hoezen voor de zetels, samen met een modern tapijt. De woonkamer ziet eruit als nieuw, en het voelt alsof ik er weer kan ademen.
When you suddenly experience a lot of unsolicited me-time, you do develop some great self-care skills. These past few weeks, I have become a pro. Here are a few things that made me feel better:
Wanneer je opeens veel ongevraagde me-time krijgt, ontwikkel je vanzelf een hoop self-care skills. De afgelopen weken ben ik dan ook een pro geworden. Bij deze enkele dingen die mij net wat happier maakten de afgelopen weken:
Comfort watching
During a period where so much is changing in my life, I crave predictability, Just to give my head some rest. One of my favourite things to do when I need my brain to calm down, is rewatch some of my favourite series and films. There's something so nice about knowing what's about to happen. Notting Hill? Love it. Gilmore Girls? Can quote every line. Friends? Could it BE any more comforting? Gossip Girl? Well yes hello upper-east-siders.
Tijdens een periode waarin mijn leven zo enorm hard verandert, snak ik naar voorspelbaarheid. Eén van de dingen die ik heerlijk vind om te doen wanneer mijn brein wat rust nodig heeft, is het eindeloos herbekijken van mijn favoriete series en films. Er is iets heel geruststellends aan het weten wat er gaat gebeuren. Geen onnodige nieuwe prikkels en triggers. Notting Hill? Love it. Gilmore Girls? Ik kan elke zin citeren. Friends? Could it BE any more comforting? Gossip Girl? Hallo daar, Upper-east-siders.
Don't be a stranger
I know just how tempting it is to stay in and not wanting to see people. And sure! Sometimes a little bit of alone-time might be just what you need. However, at one point you will have to leave your bed or couch, put on something that's not made of jersey and go see some other people. Friends and family will help you to get your mind off of things, but will also be there for you when you want to talk or cry about it. A problem shared truly is a problem halved.
Het is zo verleidelijk om gewoon onder een deken te kruipen, en er alles aan te doen om niemand te moeten zien. En ja, tuurlijk! Soms is een beetje alone-time exact wat je nodig hebt. Er komt echter onvermijdelijk ooit een moment waarop je alsnog je bed of zetel zal moeten verlaten, iets moet aantrekken dat niet gemaakt is van stretchstof en andere mensen moet gaan opzoeken. Vrienden en familie zullen je helpen om je gedachten te verzetten, maar ze zijn er ook wanneer je wil praten of uithuilen. Gedeelde smart is écht wel halve smart.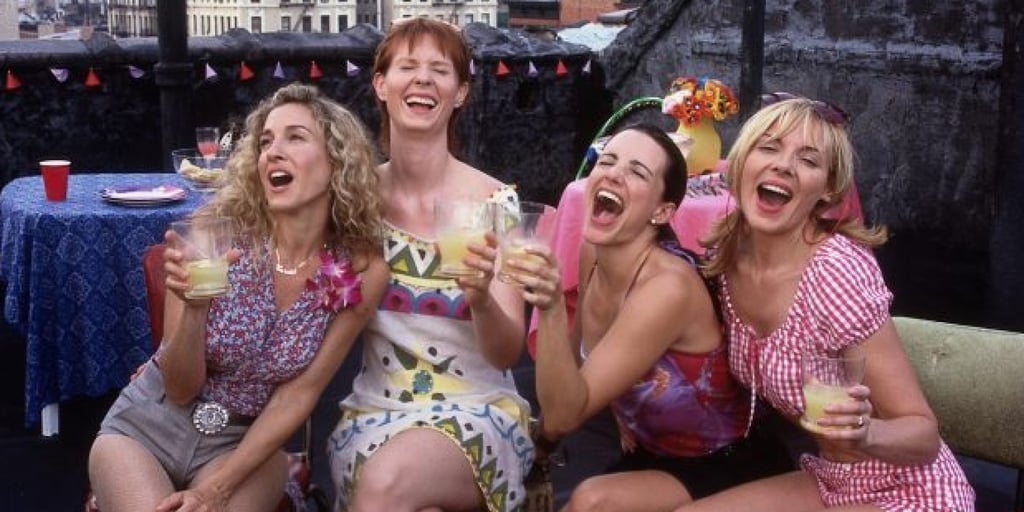 Eat your greens
For me, feeling bad used to mean either stuffing my face with junkfood for weeks, or just losing my appetite altogether. I've been through both phases during the past few weeks, but I have realized that no matter how much I love a Big Mac. Even that won't help me to solve my problems. I am still trying to get my eating pattern fully back on the rails, but I have started to at least introduce more veggies into my daily diet. And I have to admit... I really do feel better.
Voor mij waren er vroeger tijdens depri-dagen twee opties: ofwel at ik alles wat los of vast stond -hoe ongezonder, hoe beter-, ofwel verloor ik elk spoor van eetlust dat ik ooit had. De laatste paar weken heb ik beide fases beleefd, maar ik realiseerde me na een tijd dat zelfs mijn geliefde Big Mac mijn problemen niet zou oplossen. Mijn eetpatroon is nog niet helemaal terug op de rails, maar ik ben alvast wel begonnen met wat meer groenten en fruit aan mijn dagelijkse dieet toe te voegen. En eerlijk is eerlijk.... Ik voel me er echt wel beter door.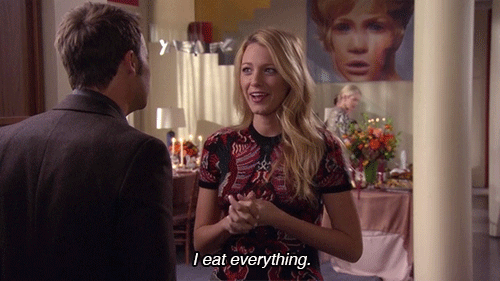 Long story short: The past few weeks were hellish, but thanks to my wonderful entourage of family and friends, even the hardest things are just a little bit lighter to bear and I can optimistically look forward to the future. Oh, and I also feel like I've been ignoring my blog for way too long now. I found my inspiration again, and I can't wait to share my big (and small) figments of imagination with you all.
To be continued...
Lang verhaal kort: Het waren een paar helse weken, maar door mijn fantastische entourage van vrienden en familie, worden zelfs de moeilijkste dingen toch weer wat draaglijk en kan ik met een positieve blik naar de toekomst kijken. Oh, en mijn blog heb ik ook echt wel genoeg genegeerd ondertussen. Ik heb mijn inspiratie teruggevonden en kijk er enorm naar uit om grote en kleine hersenspinsels met jullie te delen. Wordt vervolgd!